Fellow remarkable women,
What a week it's been!
We've got a lot to cover with women's news this week in Australia and around the world. So without further ado, let's dive into it.
What's going on in Australia?
Women now make up almost 50% of NSW Local Court Magistrates
Currently here in Australia, there are 52 judges on the NSW Supreme Court, with 21.2% being women. Meanwhile, in the NSW District Court, there are 76 judges with 35.5% being women. That's why I'm so glad to hear that we are finally close to achieving parity in our local court. After all, it's a numbers game. If you want more women at the top, you need more women in the leadership pipeline. The numbers lead to representation, which solves a whole raft of issues around gender inequality.
Just yesterday, the NSW government announced five new magistrates, four of those being women. Barristers Melissa Humphreys, Kirralee Tennant and solicitors Nicole Ford and Robyn Richardson will bring the total number of women on the Local Court to 69, one magistrate shy of 50 per cent of the total of 140!
The NSW Local Court deals with 96% of all criminal prosecutions and more than 90% of civil matters. Given that it's now the busiest jurisdiction in Australia, it's fantastic to see greater gender equality and diversity across all judgement. As said by Attorney General, Mark Speakman:
"It is heartening to see the gender gap closing further in the upper echelons of the traditionally male-dominated justice system, recognising the deep reservoir of legal talent among females in the profession."
Hear! Hear!
QLD issues grants to advance gender equality
There's a saying. If you want to empower someone - arm them with some money. Sure, it's simplistic, but it's also true, and powerful.
And in good news, it seems the QLD government has gotten the message. Action is taking place on Australian shores with the QLD Government opening a grants program aimed at advancing gender equality for Queensland women. The Investing in Queensland Women program will provide $540,000 through two rounds of funding each year, with grants of up to $15,000 awarded to successful applicants to deliver community initiatives, including projects that prevent and respond to domestic and family violence and sexual assault.
Shannon Fentiman, Minister for Women and the Prevention of Domestic and Family Violence, has stated that the grants will help address issues that affected women's status and roles in our community, and restricted women's full participation in the opportunities that Queensland offers.
"These grants will support community-driven events and strengthen partnerships across Queensland communities, no matter how remote. The groups work tirelessly to assist and respond to important issues faced by women."
Applications for round 1 of the grants can now be submitted, and close 5 March 2021. Eligible organisations can submit an application in each round of grants, with categories consisting of up to $5,000, $10,000 and $15,000 amounts for initiatives.
For more information or to apply for a grant, visit https://www.justice.qld.gov.au/initiatives/grants-for-queensland-women
What Victoria needs for gender equal economic recovery
Gender Equity Victoria, the Victorian peak body for gender equity, women's health and the prevention of violence against women, has released its second annual budget. The budget has outlined six priorities for government spending and includes:
Gender equal job creation

Boosting women's health services

Gender-responsive budgeting architecture

Investing in jobs in the care economy

Creating a gender and disaster workforce

Strengthening gender equal communities
According to Tanja Kovac, CEO of Gender Equity Victoria, women lost 109,000 jobs last year across Victoria. However, this recovery presents a unique opportunity to restructure the economic, public health and social support system in the state to improve gender equality.
"Our members have recommended practical, affordable solutions to support women and gender diverse people to recover from the pandemic. We have prioritised creating jobs for women to get them back to work."
Gender Equity Victoria wants the government to spend $47.2 million over four years to triple the gendered violence prevention workforce. Naturally, it's a big yes from us!
What's going on overseas?
Olympics lead claims women talk too much
Yoshiro Mori, head of the Japanese Olympic Committee (JOC) and former prime minister recently told members of the JOC that "a board meeting with plenty of women will make it drag on". Cue eye-roll.
"When you increase the number of female executive members, if their speaking time isn't restricted to a certain extent, they have difficulty finishing, which is annoying. Women have a strong sense of rivalry. If one (female) member raises her hand to speak, all the others feel the need to speak too. Everyone ends up saying something."
Some members of the council also laughed along as he said it.
Que even bigger eye-roll!
After the gaffe was reported, Mori issued a public apology and said he was "deeply remorseful" for his remarks and acknowledged that his comments were "inappropriate". However, he's declined to step down from the committee. What a shame, it certainly would have saved the committee some useless speaking time...
Biden introduces $15 minimum wage
In President Joe Biden's $1.9 trillion coronavirus relief package, the minimum wage has been increased to $15 per hour by 2025 to help the U.S. economy recover from the pandemic.
Previously, the federal minimum wage was $7.25 per hour to $15 per hour by 2025. If this change takes place, it's estimated that nearly 32 million workers will see an increase in their pay. The majority of these workers will be women and people of colour. 59% of workers who would benefit from a $15 minimum wage are women, with nearly one in four of these women being Latina or Black. Well done Joe Biden for putting much needed funds into the hands of women.
The economic impact of such a change will be interesting to observe. Of course putting more money into workers' hands will prove to be a boon for the economy, with more money being spent in the local economy. But research shows that women spend money by supporting local communities, and are more likely to invest in the future of themselves and their families - its spending behaviour called the 'girl effect', and one I have no doubt will secure the futures for many generations.
Female GPs in the UK earn 15% less than their male counterparts
It's bad news if you're a female GP in the UK as a new Government-commissioned review finds that female GPs are earning around 15% less than male GPs who work the same hours.
Currently, women account for 55% of the GP workforce. However, as in other professions, women are more likely to work less than full time due to childcare or caring responsibilities – and, as a consequence, are less likely to take higher-earning partnership roles. However, there is no reason that women cannot realistically take on these senior roles.
In an effort to increase gender parity in GP leadership positions, the report makes a total of 47 recommendations across seven themes, including retaining and promoting more women in senior roles, and eliminating the 'pay and career penalty' for doctors working less than full-time.
Sarah Thomas is set to officiate the Super Bowl
Sarah Thomas was the first-ever female referee at an NFL playoff game two years ago. She was also the first full-time female referee in the NFL and the first woman to work a major college football game.
Most recently, in some exciting news, she has become the first woman to officiate a Super Bowl. In fact, she'll be the first woman to officiate any NFL game. Congratulations Sarah!
Come the next Super Bowl in Tampa Bay on February 7, Thomas will be part of a seven-person crew officiating and working as a down judge. Hats off to a remarkable woman paving the way in sport!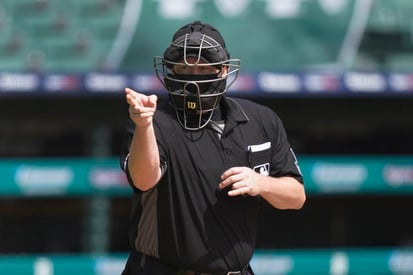 Until next week,
Shivani